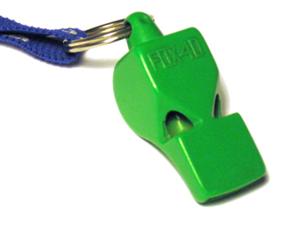 Last month, On the Media launched an effort to track down the killer of the Whistleblower Bill in the Senate.  The Whistleblower Protection Enhancement Act (S. 372) was intended to provide critical extensions to protections for government employees and contractors in an effort to expose corruption and waste. It enjoyed wide bipartisan support.
The bill originally passed unanimously by the Senate in the waning days of the 2010 lame duck session.  However, WikiLeaks delayed passage of it in the House. A bipartisan House agreement was brokered in the 11th hour, and legislation that would only extend coverage to non-intelligence employees for unclassified whistleblowing disclosures passed in the House by unanimous consent. The bill returned to the Senate where it died because one Senator issued an anonymous hold on it.
The irony of whistleblowing legislation being scuttled under a cloak of secrecy was not lost on the NPR based program whose staff set themselves the task of outing the closeted Senator responsible.  The offices of all 100 Senators were contacted, and 95 have asserted they did not issue the hold.  Five Republicans remain silent on their involvement.
David Vitter
Jeff Sessions
James Risch
Mitch McConnell
Jon Kyl
As of January 27, 2011, less than a month after anonymously holding the Whistleblower Bill, the Senate eliminated the practice of secret holds. This was a welcome change toward what both parties professed would be a more open and transparent government.  But the change was not retroactive, so the popular bill languishes in perpetual purgatory. The Senator who banished it, and the secrets he's presumably trying to protect, remain unknown.