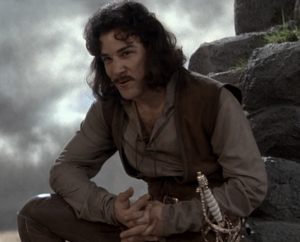 When it comes to civil liberties and personal freedoms, I'm a self-avowed flaming liberal. Marry whom you love, worship whom you will, or don't. Smoke dope. Paint your house neon green. Dance naked in the street. As long as your actions don't directly infringe someone else's freedom, have at it.
But in the realm of economics, foreign policy, commercial regulation, etc. I consider myself fairly conservative.  That's "conservative" with a lower case "c". It's "conservative" in the sense of the dictionary definition. Someone who favors existing proven pragmatic methods. Someone who likes to preserve. Someone not prone to extravagant new experimental ventures. Someone who is cautiously moderate, and fiscally responsible.
This is far away from what "Conservative" with a capital "C" has come to mean in America. When you capitalize the "C", suddenly you become someone who advocates for hawkish foreign policy, unabashed capitalism, and socially Darwinian domestic policy. Someone who favors dogmatic inflexible situationally independent rules.
The bizarre reality of being a Conservative in America is that you aren't really very conservative at all. On the other hand, being conservative now makes you politically Liberal (with a capital "L"). It's all so confusing. Perhaps a couple of examples would help.
Let's take healthcare. On a per capita basis, American healthcare costs double what is spent for care in every other industrialized western country. And no, the quality of care is not better here. Health care costs are a drain on businesses and wages because providing employee healthcare is so expensive and continues to grow at multiples of the inflation rate.
The Conservative answer is basically to stay the course. There is a conservative angle here in that conservatives are resistant to change. But this is being ignorant of the larger picture. Sure, you can be resistant to policy change, but that doesn't stop the change in healthcare costs that is eating up the economy. This is like sitting on your roof, refusing to be evacuated while the flood waters rise around you. The myopic conservative position may be to stay the course, but the safe, pragmatic, less risky position is to get in the next boat that comes by.
Looking around the world, some form of government run universal healthcare is the norm. There are any number of varieties including true socialized healthcare ala Great Britain, Medicare for all ala Canada, or even regulated and compulsory private insurance ala Switzerland.  All deliver roughly equivalent results at a fraction of the cost of the U.S. system. Further, there are so many variations of this system all succeeding, it can't be that tricky to implement. Given, the clear choice for true conservatives should always be to solve a problem using a cost effective, proven, and time tested technique, the answer to healthcare should be clear.
In a somewhat related vein, there is a vested conservative interest in having a healthy and well-educated citizenry, who are living in a country with a solid modern infrastructure. All of these are foundational elements to the capitalistic industrial success that ultimately drives the economic prowess that makes this country great. Collapsed bridges, flooded cities, unreliable communications or power networks, or unemployable and non-productive citizens are all largely preventable problems if the society as a whole is making persistent and solid investments in its long term future. A liberal might advocate for something similar because it was the humane thing to do or because everyone deserves a chance. But a conservative should advocate for these things because they are solid practical ways to enable a productive society and minimize the collective expense.
Think of it this way. A conservative would clearly buy insurance on his home and make every effort to keep it well maintained. In this way, it's a safe reliable shelter that should meet the needs of his family for decades to come. What could be a more conservative position than that?
When it comes to the environment, how can you be conservative and yet oppose environmental conservatism? No, I don't think preserving every last species of minnow or song bird is vital. Species have been going extinct since the dawn of time. That's the circle of life. But preserving and protecting the larger ecosystem we live in and depend on is about as conservative an idea as I can imagine. From deep sea oil drilling and fracking to carbon emissions, acid rain, and nuclear waste, the capital "C" Conservative position is diametrically opposed to the lower cased conservative one. I don't get it.
On foreign policy, I can't for the life of me figure out what's conservative about the kick ass and take names approach to the world. There are absolutely national interests that lie outside our borders, but diplomacy and economic power are far more cost effective, with less risk to domestic lives and treasure, than military action. It's important to carry a big stick, but that doesn't mean you never bother to speak softly.
On economics, Conservatives have the equation completely backwards. A conservative approach would be to take on some debt when times were bad and investment was needed. But then to be responsible and pay that debt off when things were going well.  Instead, we see Conservatives opt for austerity in bad times, in essence compounding the downturn, and then claiming deficits don't matter during prosperous times, thereby compounding the recovery. A conservative should favor a nice even economy, not one that slingshots about like a roller-coaster.
In a very real way, the current capital "C" Conservative movement has become radical. Meanwhile the Liberal movement has morphed into something downright lower case conservative. Minimally, this means that hanging your identity on a label rather than a solid ideology may lead you to a point where you are unintentionally advocating for outcomes you would very much oppose. Modern marketing means you have to be a very intelligent consumer; and not just when you are shopping for margarine, but when you are shopping for politicians.
My ideology makes me politically conservative. But the current state of politics means I align most closely with the Liberals. Clearly, in today's world, words don't mean what you think they mean. Vote wisely.