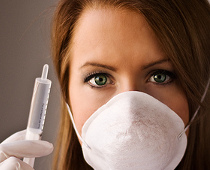 Medicare for all, or other incarnations of the idea of federalized universal healthcare funded by tax dollars, is seen as a far-left liberal policy. Yet from a strictly financial point of view, it should be the policy true fiscal conservatives are advocating for.
Looked at economy wide, the biggest problem facing America is the cost of health care.  At present it is 17% of our total economy.  It also represents over 20% of our federal budget, amounting to some $800 billion a year.  Further, these costs are borne system wide.  Companies pay for it in their employee benefits costs, States pay for it in Medicaid, and individuals without insurance or who have moved to high-deductible plans feel the pain as well.  To add insult to injury, costs are rising at a rate of about 6.3% a year, which is a rate far exceeding inflation or GDP growth.
If these costs could be dramatically reduced it would mean a significant reduction in federal deficits and relief to cash strapped states.  It would mean more corporate profits available for growth and investment or worker wages.  And it would mean more money in everyone's pockets as well.  No one whose priority was fiscal responsibility and economic growth could possibly stand against such an opportunity.  Yet that is where we find ourselves.
Health care costs per capita in the US are currently about double what the rest of the industrialized world pays.  While some might argue this is because we have access to superior care, the evidence doesn't bear that out in aggregate.  Our life expectancy, infant mortality rate, and other indicators place us as a below average country for quality of care.  Even allowing for a bit of American exceptionalism here, our "superior" care doesn't warrant double the investment.
So why do we pay so much for care? We are the only country not providing centrally managed care, and one of only two who do not provide for universal coverage (Mexico and Turkey are the others).   No one insurance company is currently responsible for you from cradle to grave, and hence there is little incentive to prevent future medical conditions or mange chronic conditions.  The incentive is to spend as little as possible until you can pass the patient on to the next carrier.  Patch 'em up and move 'em out.  And in addition, everyone in the current system needs to make a profit.
Medicare currently controls costs better than private insurance in this country.  And recall that Medicare was created entirely because it became impossible for seniors to afford private coverage.  There is no evidence that further privatizing medical insurance will result in better, cheaper, or more universal coverage.  There is no model anywhere else in the world, or even in our own history where that has worked.  On the other hand, federally managed universal care is proven to work in dozens of countries around the world—at half the price.
Conservatives are by nature risk averse.  Choosing between a solution proven to work and an alternative unproven solution at double the cost should not even be a debate in those circles.  Yet anything that even smells like single-payer is a non-starter. It is not even open for discussion.
I don't favor a single payer system because I have some lefty liberal bias that assumes everyone has an entitlement to be be healthy and well cared for.  I favor it because I'm cheap.  I favor it because I'm pretty sure (but not quite certain) we won't entertain walling off the Dakotas and tossing in all the indigent old and sick and leaving them to die in their own filth.  I'm pretty sure we wind up providing them some level of care at some point.  And given we're stuck with that societal obligation, let's do it as cost effectively as possible.
I understand the social justice or social Darwinist side of this issue.  People who didn't earn their way and can't provide for themselves don't deserve to sponge off people who worked, saved, and did prepare.  But people with such views fail to look at the larger picture.  Unless we're really okay with the Dakota Internment Camp, those people wind up being a "burden" somewhere on someone.  You may think you're ducking being saddled with that burden, but issues as pervasive and large as health care are an economic drain on us all.  If you live, work, and pay taxes here, you're saddled.
So here's a plan with a proven track record to take half the load off us all.  That's $400 billion a year off the federal budget alone.  Are you in?