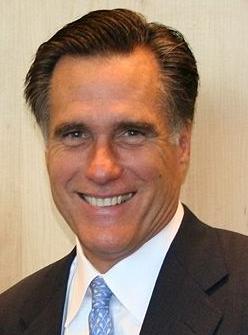 Mitt Romney, 2008 and likely 2012 GOP Presidential contender, went a little out on a limb and proposed some substantive and realistic economic policy initiatives.
This is huge in a climate where others in his party have just talked in broad sweeping plans like cutting taxes and spending, or have opted for pushing for dismantling Medicare and significantly altering Social Security benefits in ways that would be politically dead on arrival.
Among his proposals is a plan to permit businesses to write off in 2010 and 2011 the capital investments made in those years rather than over time.  This might well go a long way toward liberating some of the cash corporations are currently hoarding, and could amount to a potent stimulus to the economy.
He also wants to align corporate taxes with those of other developed economies, eliminating special corporate tax breaks that lobbyists have inserted over the years.  That could be a big rise in tax revenue by just plugging holes through intelligent tax reform rather than raising rates.
Further, he's advocating for adopting an energy policy that will actually eliminate our dependence on OPEC and hostile states.  This is good for jobs, good for the climate, and good for national security.
Of course he still wants to maintain the Bush tax cuts and eliminate the capital gains tax, both of which are party staples.  And he opens with the requisite accusation that almost every action the President has taken has deepened and lengthened the economic downturn.  But that's pretty tame stuff compared to what other Republican hopefuls are saying.
The key point being there are some actionable ideas here that Obama and the Democrats might be willing to work with the GOP on.  This is a constructive offering, and exactly the sort of thing that politicians should be putting on the table.  However, Romney's not currently in a position to drive those proposed policies.  So it will come down to others in the GOP side of Congress to pick up on these ideas and push them forward.
Let's see if anyone wants to play ball…