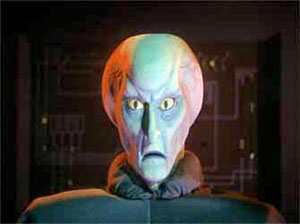 The NSA debacle gets more weird by the minute. First, the NSA get "outed" for doing what pretty much everyone thought they were doing anyway. Government officials promptly and predictably lose their collective shit, because apparently they were the only ones in the dark.
Then the whistleblower/traitor outs himself as the highly skilled tech with the keys to the information kingdom who couldn't live with his conscience any longer. Sounds noble. But he's quickly unmasked as a man who by all accounts was dramatically unqualified for the position he apparently held. Okay, maybe he's a tech savant of sorts. At this point I was still trying to give him the benefit of the doubt.
However, Snowden then starts giving interviews claiming the NSA has lots of capabilities, that to many of us in the technical community, just seem damned unlikely. Are they collecting data? Sure. Are they trying to analyze and mine it? Sure. But reconciling and normalizing zetabytes of heterogeneous data is damned hard, and most often yields digital gludge. Their data repository is likely way more plentiful than their information repository. Then along come companies like Google to start piling on, indicating how the NSA Prism program really works with them. And frankly, Google's story is far more technically plausible than Snowden's.
For added measure, Snowden's latest interview asserts that the NSA isn't just snooping on US citizens, but is actively hacking China's networks as well. Ummm… duh. Does anybody really hope that's not happening? Especially since they're beating on our firewalls every day like a jockey on an indolent donkey? But what has this got to do with Fourth Amendment rights, the privacy of American citizens, or the overreach of government? Did he not understand the mission of the NSA when he took the job?
And finally, the boy genius is hiding out in Hong Kong, a place with an extradition policy so friendly to the U.S. that jaywalkers are frequently remanded to the States for unpaid tickets.  This dude is no rocket surgeon.
So what gives? Why is this guy talking? And why is anyone listening?
Fair warning: what follows is pure unadulterated speculation. But someday I aspire to become a pundit on a network news channel, so I need the practice.
I think Snowden is the key operative in the NSA's version of "The Corbomite Maneuver". As you may recall, Corbomite was the substance Capt. Kirk claimed the enterprise was coated in. Kirk claimed Corbomite reflected any attack back on the attacker, and thus bluffed Balok into backing off despite his superior power.
I think Snowden is touting the powers of the NSA's Corbomite. He's a patsy—promoted beyond his capability, given access to staged capability, and indirectly urged to "blow the whistle". He's disclosing the capability the NSA wishes it had. Capability that would send our enemies into a technical paranoid frenzy. The goal? Forcing Al Qaeda to resort to old school postal mail and coded classified ads to communicate. Starting a cyber cold war with China by convincing them there would be technological Mutually Assured Destruction. This is a game of hacker-poker, and we just raised.
Either that, or Snowden's an ego fueled blowhard. It's hard to tell.