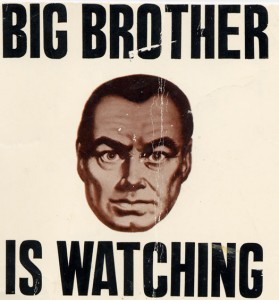 SOPA and PIPA may be dead, but the battle is far from over.  The dust had barely settled from the online community's successful revolt against Hollywood's attempt to toss out due process in an effort to protect it's Luddite-like business model when Rep. Lamar Smith, SOPA's author, introduced the Protecting Children From Internet Pornographers Act of 2011.
That doesn't even sound related does it?  Further, it's obviously about protecting children, and who could be against that? Well, that's kind of the point. The problem is, this bill doesn't really introduce any additional protections for children or make any bold new strides to stamp out child porn.  At least not directly.
What the bill does require is that your ISP maintain a record of what IP addresses are assigned to you for 18 months.  It is required to keep those records sealed, unless the government, and only the government, requests them.
Some sites are reporting the bill requires ISPs to keep a record of every site you visit.  That's not true, unless you live in Hawaii, where a separate and unrelated state bill has been proposed requiring your ISP to keep tabs on your every YouTube view and Facebook stalking venture.  The federal bill makes no such requirement.
This means the Fed won't have the ability under this bill to demand your Internet history as part of an investigation.  But, if it is monitoring network traffic or if it seizes a web server and the logs on that server, they can trace your activity back to your house.
So in theory, FBI agents bust a child porn provider, find out that someone at the address 123.123.123.123 has been a heavy user, and grab the ISP records to find out that on the day in question, that address was assigned to your house.  Then you hear a knock on the door.  Okay, if you're into child porn, then someone should knock at your door and haul your ass away.  But what if it wasn't you?  What if your neighbor jacked your WiFi, and he's the real pervert?  What if you own a coffee shop and provide free WiFi to your customers?  Are you now suspect because of their actions?
And you'd have to be completely naive to think this tactic only applies to child porn.  Gee, have you been to Megaupload or Pirate Bay lately?  And there's the SOPA/PIPA tie in.  Once this data is being collected and is at the government's disposal, it will be used for all manner of things.  This isn't about protecting the children. That's just the ruse to get the law passed.
And before someone argues that if you've got nothing to hide you shouldn't be worried… that's not the point.  The Forth Amendment guarantees a right to privacy.  The Supreme Court recently ruled that your car can't be GPS tagged without a warrant.  This means the police can't decide to electronically track and log wherever you go in the real world so that  just in case they uncover a crime, they can go back and see who was near the scene when it was committed.  The virtual world should not be different.
As ill-conceived as they were, SOPA and PIPA were at least upfront about their intentions and motivations.  Hiding behind the specter of child porn to erode constitutional rights is despicable.  The children deserve better.