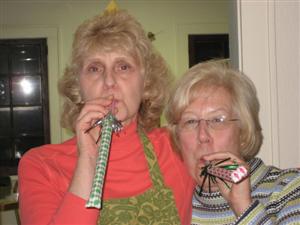 The Obama administration announced it was kicking in $6.7 billion to head off cuts to Medicare Advantage—cuts put in place by Obamacare.
These were some of the cuts put in place to reduce the excessive spending on health care.  They were a key part of the package Democrats fought tooth and nail to get passed last year.  They are essential for the new health care reform bill to achieve its projected savings.  And now they are flip-flopping on them.
Why would these cuts be restored?  Well, no one is saying for sure, but given the popularity of Medicare Advantage with seniors and the impending election season, this is pretty clearly just blatant pandering to the elder voting bloc.
The Republicans ruled the 2010 elections largely on the back of seniors they scared by pointing out that Obamacare included cuts to Medicare Advantage, so maybe Democratic strategists are merely trying to avoid a repeat in 2012.  However, House Republicans are now on record as supporting the Ryan plan which not only contains those cuts, but goes on to dismantle traditional Medicare as well.  It seems seniors worried about Medicare should be far more scared of the GOP proposed budget than Obamacare, even without this restoration of benefits.
Medicare Advantage is more expensive than traditional Medicare.  While it makes sense to allow seniors to opt for private insurance over public coverage, it doesn't make sense for us to pay extra for it.  These cuts should be among the easiest to make.  If politicians can't stick to even this sort of spending cut back out of fear of losing votes, will they ever be able to make any really hard economic choices?
The Magic 8-Ball says… "Outlook not so good"