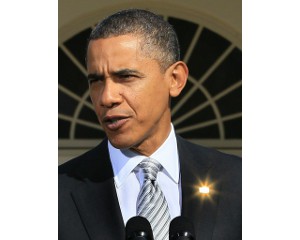 Hooray science!  That's the message coming out of the White House today where President Barack Obama kicked off a week-long science fair at noon by announcing winners in a broad range of science, technology, engineering and math (STEM) competitions.  Obama said, "If you win the NCAA championship, you come to the White House. Well, if you're a young person and you produce the best experiment or design, the best hardware or software, you ought to be recognized for that achievement, too."
Obama also announced steps his administration, in conjunction with leading companies, are taking to advance STEM education.  The focus is on expanding the tools of invention so that more students can directly be the "makers of things."  The steps include placing 3D printers in 1000 schools and an initiative by Autodesk to make new easy-to-use design tools freely available to students.
The President has long been an advocate for science and technology as essential to the country's prosperity and success.  His science adviser, Dr. John Holdren, even has pictures in his office of the President peering through telescopes, examining solar panels, and honoring scientists and engineers.  And last October, the President held Astronomy Night at the White House where more than 20 telescopes were set up on the White House lawn and focused on various objects the invited students could observe.  This is a refreshing change from the relatively science hostile Bush administration.
Certainly not least, Obama also announced he would be appearing on the December 8, 2010 episode of Discovery Channel's MythBusters.  The show has been instrumental in making science fun and accessible to the general public, despite its incessant warnings to not try this it home.  For one night, at least, the President will be the envy of geeks everywhere.
Hooray science, indeed.