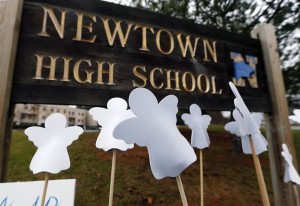 As a nation, we mourn for the losses in the senseless Newtown, Connecticut school rampage last week. In the wake of that horrible tragedy we've seen many calls for action—calls for improved mental health services and screenings; calls for re-instituting the assault weapons ban; calls to change our culture of glorifying violence; and even calls like President Obama made last night to just do something to make this better.
On the flip side have been many voices shouting that this is not the time for discussion of solutions. They try to counsel that there is simply evil in the world and there's nothing to be done about it beyond the coping, the grief, and the prayers that such things don't happen again.
But I can't escape the glaring hypocrisy of the position that now is not the time to act. Consider for a moment what those same voices would be saying if a Muslim terrorist cell had raided that school and killed those children instead of a local white man.
As a country we have been all too eager to spend money and lives as well as sacrifice all manner of personal freedoms in the interest of keeping our families safe from the statistically small threat of foreign terrorism. And we sacrifice these things in almost knee-jerk reaction to events or near-events—consider 9-11, the underwear bomber, etc. We'll let the government screen our calls and read our emails. We'll let them illegally and indefinitely detain suspects, and perform so-called "renditions". We'll let them use torture as an interrogation technique. We'll let them grope our wives and daughters prior to boarding a plane.  But hey, better safe than sorry, right?
But should the government want to provide medical services or restrict the ability for your neighbor to grocery shop while packing a semi-automatic pistol with a high capacity clip? Well, let's not get crazy here. After all, this was just a troubled kid who went off the deep end. Shit happens.
But if that troubled kid looked Pakistani instead of like the guy next door? Well, shit would happen then too, but it would be different shit. And we wouldn't be arguing about whether or not to act. This is America dammit. And overreaction to a threat is what we do best.