Larry Nichols: a life remembered
My father, Larry Nichols, of Brockport, NY, passed away on January 29, 2013 at age 76—a full life, marred by the ravages of cancer at the end.  A devoted husband, father, and grandfather, he is survived by his wife Pat, son Tim (Kim) Nichols, daughter Maripat (Brian) Kayes, as well as grandchildren Tyler, Doug, Brian, Corrie, Jennifer, and Lauren.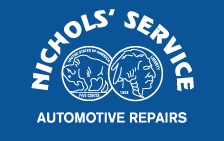 Dad was a local businessman who owned and ran Nichols Service for nearly 40 years, where he garnered a well-deserved reputation as an honest and trusted mechanic.  While his devotion to his customers and his business seemed consuming at times, his mind's eye was often focused a couple of hundred miles away at Black Lake.  For the last couple of decades the family has had a cottage there where he was free to putter about the barn, fish, or just do crosswords on the porch.  In more recent years, he spent his summers there and his winters preparing to return in the spring.  In many ways, the cottage became more the family homestead than the house in Brockport.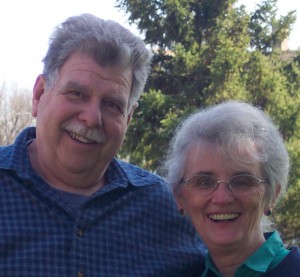 His life touched many people throughout the area.  Family, friends, neighbors, customers, and more.  You had to cast a pretty wide net to find someone who didn't think the world of him.  Dad was fiercely devoted to those he cared about. His silent strength gave the rest of us courage.  He was the rock at the base of the family—quiet, often unnoticed, but supportive and essential.   He lives on in our fond memories of the way he enriched all our lives.  But make no mistake, there is now a Larry-sized hole in the world that will not soon be filled.
You are invited to share a video of my dad's life in photos. It remembers a truly great man and the family he leaves behind.
Please share a message for the family, or your memories and thoughts of Larry, Dad, Grandpa (or whatever you knew him as) in the "Leave a Reply" space below.  Together, we love and honor him.
Calling hours will be held on Friday, Feb. 1, 2013 from 6-8pm at Fowler Funeral Home.  A Memorial service will be held Saturday, Feb 2, 2013 at 1pm, also at Fowler's.  A celebration of life will follow the Memorial service at the Brockport Veteran's Club. In lieu of flowers, those wishing may contribute to the Pluta Cancer Center or Hildebrandt Hospice.