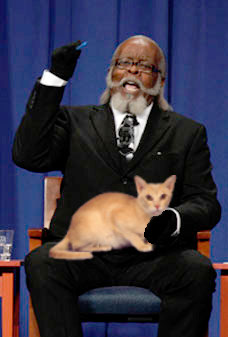 Jimmy McMillian stole the show at the recent NY Gubernatorial debate at Hofstra University.  The candidate from the Rent Is 2 Damn High party left little doubt about where he stood on every issue.  From taxes to Medicare to political corruption, his refrain rang clear.
The rent is too damn high.
Although I couldn't help but think while watching him with the mutton chops, the black gloves, and the self-professed expertise in karate, this guy was just a house cat short of super-villainy.  So I took the liberty of reimagining the reign of governor Jimmy.
Once ensconced in Albany, he'll flip the switch on his evil plan and announce:
"Your rent is now… ONE MILLION DOLLARS!"